ARE YOU INTERESTED IN WORKING WITH YOUNG PEOPLE?
Slam City is looking for individuals who desire to make a difference in the lives of young people.

Our goal is to develop coaches and give them the tools necessary to make a positive, life changing impact, on young men and women at the Grassroots level of Basketball and Cheer.

We believe in teaching the fundamentals while educating players on the process of development.

To apply send resumes & applications to Walter Webb

This email address is being protected from spambots. You need JavaScript enabled to view it. / call 210-669-9813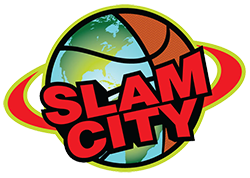 Internship Opportunities Available
Slam City Management at The nZone is currently seeking a hard working passionate individuals to join our internship team this fall! This internship will focus on facility operations and our summer youth programs.

Internships offered at Slam City Management at The nZone supply practical experience in the sports management field with emphasis on total facility management and the early education field. Individuals can base their experience upon their future career paths and interest Slam City Management at The nZone internships are not paid positions, but can be applied to completion of a college degree and to gain additional exposure in the sports management field.

Most students will complete a 480 hour internship to satisfy graduation requirements. This equates to 40 hours per week for 12 weeks. Some students will need to stay longer and some will have shorter practicum requirements, which will determine the internship length. These cases will be addressed individually; however, the majority of students will follow the 12 week model.

We promise our students the most complete and well-rounded internship experience available. We treat them as staff members, not as college students. Our interns receive on-the-job training and are challenged daily to exceed expectations. Students receive honest feedback, advice, and guidance. We take personal interest in their professional development and preparation for life after college. We do everything in our power to assist students in their job search efforts after completing the internship. As an established company, we take pride in the career advancement of the students that come through our program.

For best consideration, email a resume and cover letter to This email address is being protected from spambots. You need JavaScript enabled to view it.

Regards,
Slam City Management at The nZone
Position: SLAM CITY MANAGEMENT INTERNSHIP PROGRAM
Job Description : Our Summer Internship Program is a hands-on opportunity for enrolled college students to build their work experience and learn the behind-the-scenes operations of a small Sports Based Company. Over the 10-week program, summer interns participate in a series of events and activities exposing them to the many facets of Slam City Management's business, including advertising, coaching, camps, and tournaments.

Job Requirements: Applicant placement within Slam City is based on the business needs, as well as the candidate's interest, experience, and academic achievement. All positions are located in Northern Virginia, in the Sterling and Chantilly area.

To qualify for the Internship Program, students must be either (a) enrolled in an accredited undergraduate college or university and have completed their freshman year OR (b) graduate students (typically MBA) between their first and second years.

To apply for an Internship Position with Slam City Management Group (SCMG) please contact:
Walter Webb
CEO & Founder SCMG
(210) 669-9813
This email address is being protected from spambots. You need JavaScript enabled to view it.
Position: SlamCity TV Internship
Job Description : SlamCity is hiring Interns who will act as Spokes Persons and Sports Analysts for SlamCity TV

Job Requirements: Must be at least 16 years olds (preferably college students) and willing to attend training courses through SlamCity Management Group.

Professionals with experience are welcome to apply for the Sports Analyst Position. This position will follow featured athletes in the state of VA and neighboring states.

SlamCity TV will start with a monthly TV Program with Coach Webb and various guests.

We will discuss High School and AAU basketball teams and players in the DMV area

We will give coaching tips.

We will give updates on SlamCity events.

Our ultimate goal is to follow inspiring basketball stories in the community, the nation, and the World!