About Slam City Management
Providing the tools and blueprint for becoming a complete player
"Committed to training the overlooked to compete against the overrated."
- Coach Webb
Coach Walter Webb
Coach Webb is the Founder and CEO of Slam City Management Group (SCMG). Coach Webb started playing basketball at a very young age and attended his first basketball camp at the age of 5. After playing for McNamara High School in Forestville, MD, he played college basketball at Virginia Union and Ferrum College. After college, he was selected to play semi-professional basketball in China. His love for the game continued as he began coaching on the high school level at Riverdale Baptist School (Upper Marlboro, MD). Coach Webb then built two nationally recognized Prep programs where he served as both Athletic Director and Head Basketball Coach: Coastal Christian Academy (Virginia Beach, VA) and Cornerstone Christian School (San Antonio, TX). As a coach, he has won six Boy's and one Girl's National Championship. During his career of coaching prep, he developed two teams each year and managed to obtain a record of 685-35. He was recognized as the 2007 NACA National Coach of the Year. Walt has coached several high school teams: Atlantic Shores Christian School, Fredericksburg Christian School, Trinity Christian School and is currently the head coach at John Champe High School.

Coach Webb has resurrected many young players' careers, and without Coach Webb's help and instruction, their basketball careers would have come to an abrupt end. He has helped good players become great players and has been fortunate enough to enable great players to reach elite status. Being a firm believer in reinforcement, work ethics, character, and strong game knowledge, Coach Webb's tactics are not like traditional coaches. He encourages his players to work on their game and implement what they are working on when playing in an actual contest. He believes in hard work and discipline both on and off the court. He believes in creating strong relationships built on trust and communication. Being both a player and a coach has given Coach Webb an exceptional understanding of the game of basketball. He possesses the ability to motivate his players while teaching them. His passion for the sport, combined with his drive to win and his desire to help young people, make Coach Webb an ideal coach.

Several years ago, Coach Webb moved to Northern Virginia, making Northern Virginia the new Headquarters for Slam City Management Group. SCMG offers Slam City Basketball with year-round training, leagues, and Jr.NBA teams, and Slam City Grassroots with year-round Events, Tournaments, and Camps. Slam City is one of sixteen Jr.NBA flagship programs endorsed by the NBA, WNBA, and Jr. NBA. Slam City teams have competed globally and nationally. Because of the efforts, experiences, and relationships established by Coach Webb, Slam City Basketball has experienced rapid growth and success in the DC, Maryland, and Northern Virginia areas. Coach Webb has worked with fourteen international federations by way of USA Basketball and FIBA to bring students to the United States to help them reach a higher education and level of playing experience to be successful at the collegiate and professional levels.

With over 27 years of coaching experience, Coach Webb recently opened one of the first Shoot 360 franchises on the east coast known as Shoot 360 Virginia. Shoot 360 is shaping the future of basketball training and development through interactive technology that allows athletes to test, train, track, and compete like never before. Innovative 360 members have access to our shooting machines that are enhanced to include NOAH machine vision technology, providing analytics and feedback on every repetition and also provides access to play interactive games, virtual competitions, and more.

More information on Coach Webb and his programs can be found at:

www.slamcitymanagement.com


www.innovativesports360.com
Contact information:
Phone: (210) 669-9813
Email: This email address is being protected from spambots. You need JavaScript enabled to view it.

ANY PLAYER, ANY POSITION
SCMG will provide the tools and blueprint needed for every player to reach their potential. Players with a high basketball IQ who know how to lead and train at a high level are a valuable asset to their team and coaches.
COACHES
Coaches of every level will be challenged and grow in their abilities as a result of participating in the opportunities provided by SCMG.
ELEMENTARY, MIDDLE AND HIGH SCHOOL
Training and camps offered by SCMG are open to male and female athletes from elementary through high school.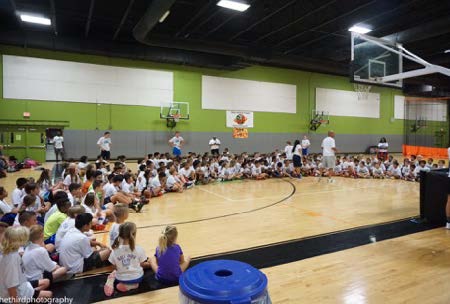 IS SCMG FOR EVERYONE?
If you are willing to work and expand your abilities, SCMG IS for you. Dedicated athletes that are willing to take these steps will benefit most from our programs. You have to be willing to push yourself knowing that hard work will pay off.
COLLEGE AND PRO LEVEL ATHLETES
More experienced players will be able to maximize the benefits that SCMG's training can provide. The techniques and principles emphasized at SCMG will allow the player to stand out in a crowd.
HOW WILL SCMG IMPROVE MY GAME?
SCMG will provide athletes with the opportunity to develop in an intense, competitive environment. Our programs are constructed with the intent of making players play intelligent basketball, train efficiently and _with purpose, to be an extension of the coach on the court, and to lead on and off of the court in every aspect of life.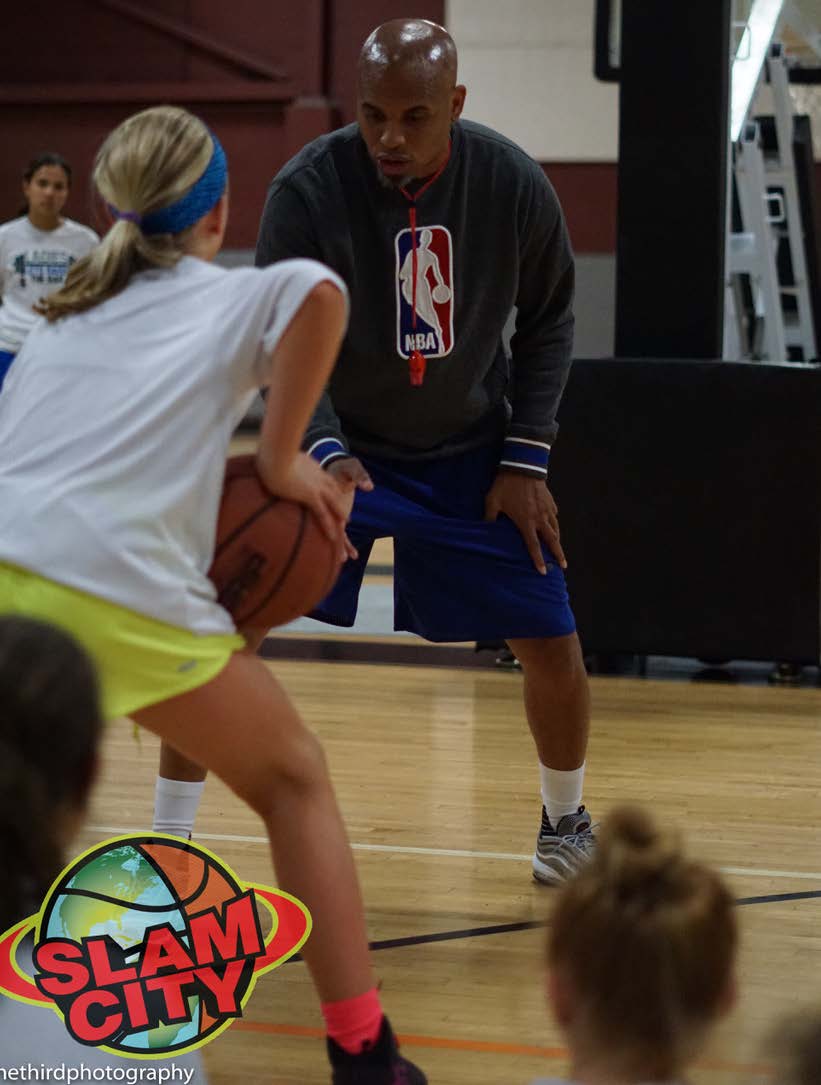 PROGRAMS AT SCMG WILL TEACH YOU HOW TO:
PLAY INTELLIGENT, EFFICIENT BASKETBALL The "little things" will be emphasized throughout your experience in SCMG programs. Many bystanders will not notice the little things during your games, but you can definitely expect coaches of all levels to see the "little things" that you will add to your game as a result of participating in our program. At SCMG, you will know how to do the little things that will help you make the team or get noticed by that college coach sitting in the gym.
YOU WILL KNOW HOW TO:
Get you teammates involved in the offense.

Get to the rim by breaking down your defender effectively.

Develop a shooter's mentality and find high percentage shots.

Give your coach confidence when you have possession of the ball.

Handle pressure and keep turnovers to a minimum.

Read the offense and know what to do and where to go
Create scoring opportunities with and without the ball.

Demand attention in the paint

Take your opponent out of his comfort zone by playing intelligent, tough defense.

Develop control of your body, footwork, and balance.

Change the game by making plays.

Get to the line more times per game.
"Learn to compete against the margin of error."
Coach Webb
MAXIMIZE YOUR TRAINING
It is not enough to simply go to the gym and shoot, dribble, and play. Have you ever put in the time but didn't feel that the results equaled the effort? Are you getting noticed by your coaches for all the hard work you have done?
SCMG will give you the tools you will need to maximize your training, Once you have these tools you will be able to apply them to your workouts and see the results. Along with these training tools, you will receive advice and techniques in the areas of nutrition, preparation, hydration, and recovery that will further maximize the results of your training.
BETTER COMMUNICATION
What do you say and how do you say it? Coaches at every level want their players to communicate better.
Communication is a key attribute for the complete player. SCMG will provide the insight needed to become a better communicator on and off the court. Know what to say and how to say it and make your team better.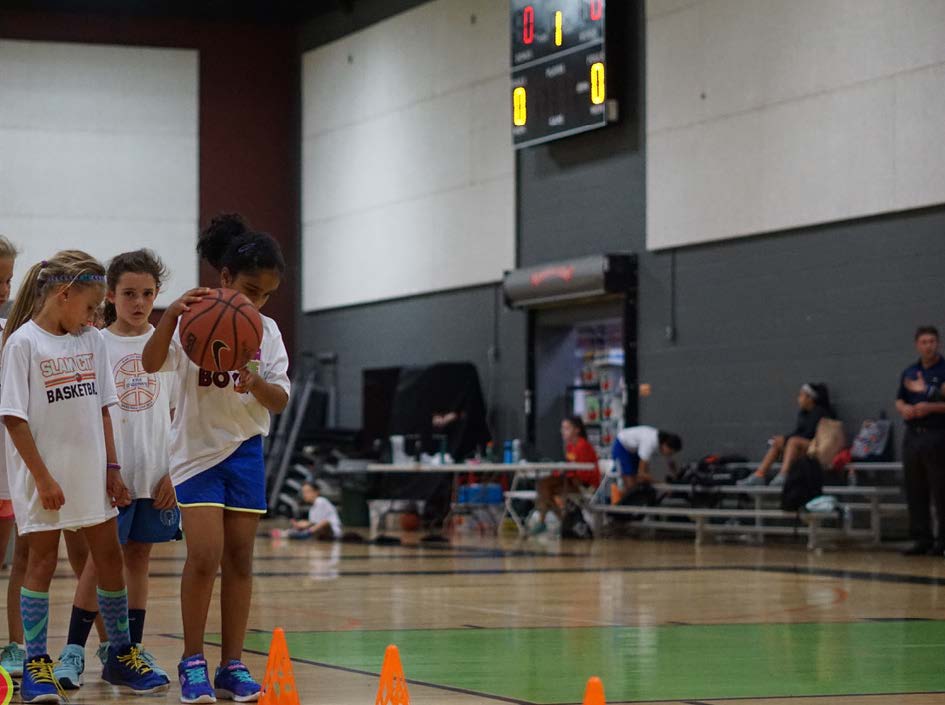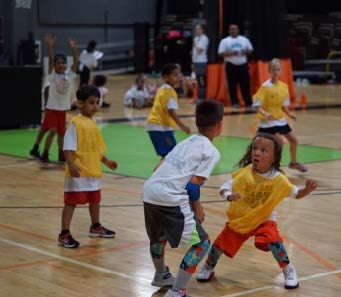 LEAD EFFECTIVELY
Being a leader can prove to be a difficult task. Leadership principles will be modeled and taught to players throughout the SCMG programs. Leading effectively involves making your teammates better, by inspiring, directing, and urging them to play harder and smarter.
BECOME A CHAMPION
Champions are not born they are made and at SCMG we will teach you how to be a champion on and off the court. Principles of being a champion will be taught and reiterated throughout the program.
WHAT WILL SCMG DO FOR MY CAREER?
MAKE THE TEAM. INCREASE YOUR MINUTES. BE A CHAMPION.
Are referees an obstacle in your eyes?
Have you ever experienced being cut from a team?

Do you desire to be on the floor more than in the past?
Has there ever been a time that you lost a game to a team that you felt wasn't as good?
SCMG will put you in a better position to make teams and allow you to play in a way that will make it hard for your coach to take you off of the floor.
You will learn what it really takes to win games and the points in a game that promote losing.
You will learn how to avoid costly calls and understand what referees are looking for.
HOW TO GET NOTICED AT THE NEXT LEVEL.
With the experience and knowledge of the SCMG staff at your disposal you will learn how to get noticed. Too many times players make costly mistakes at exposure events or when college coaches are in the gym. Don't be one of those players. We will teach you everything about what college coaches are looking for. From playing smart on the court to sitting on the bench correctly, we have you covered.
HAVE FUN
Having fun is working hard and getting better. When you have put in the time and have developed your skills you can get on the court and really have fun with the game of basketball. Confidence gained will make the game much more enjoyable for you as a player.
MAKE PRACTICE PRODUCTIVE AND EXCITING
Learn how to make your practice effective every time you step on the floor. Don't just go through the motions. Inspire your teammates to compete at the highest level every time.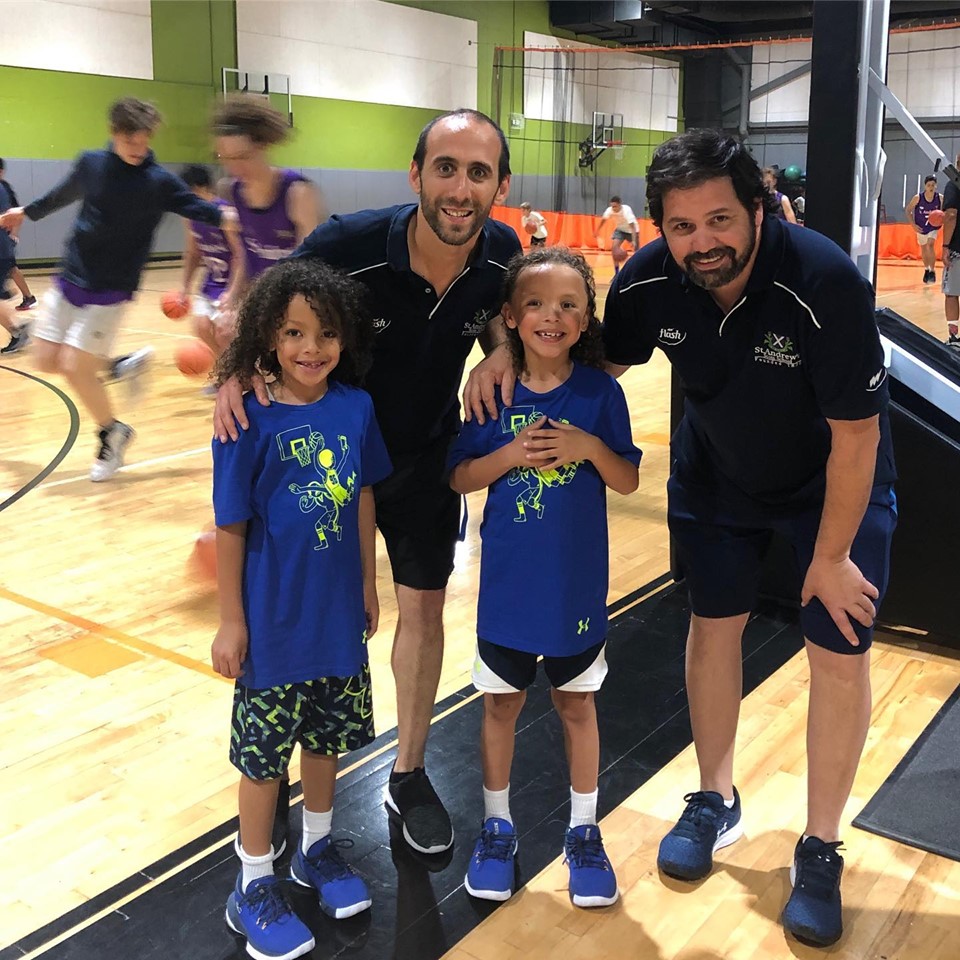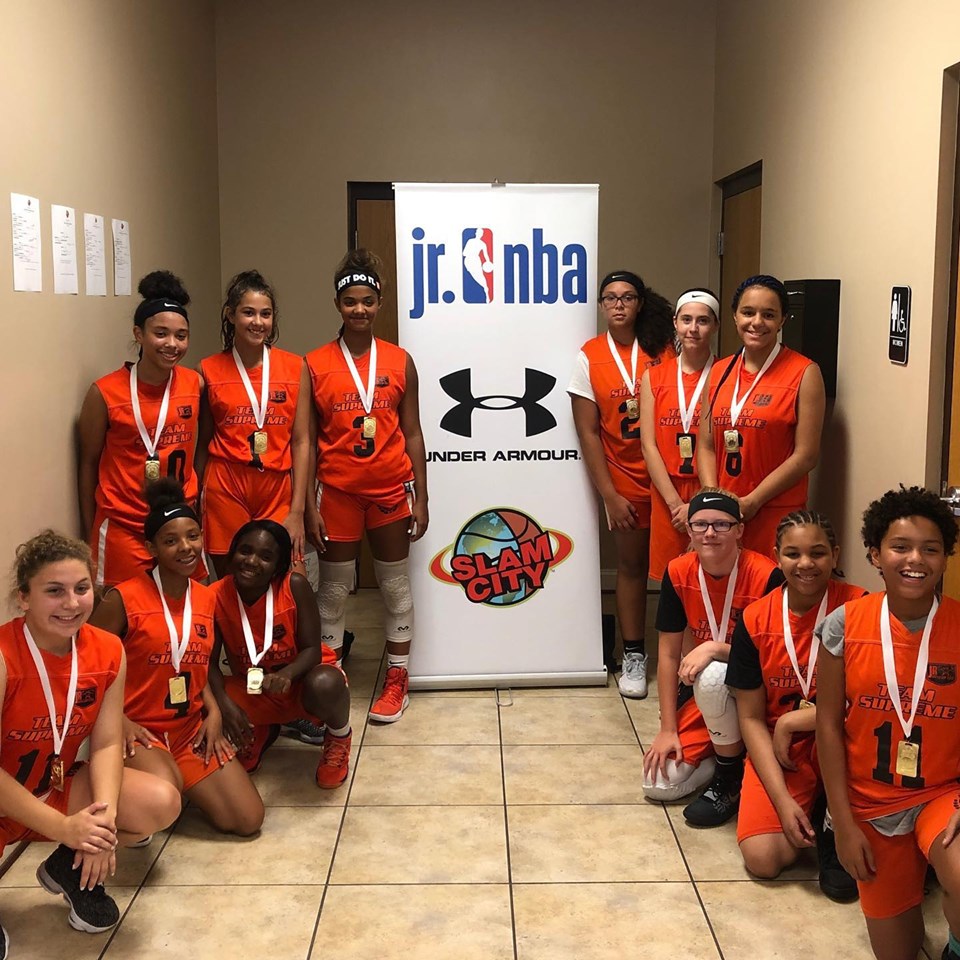 GROW GREAT RELATIONSHIPS WITH YOUR COACHES AND TEAMMATES
Too often relationships are overlooked and the cause of many problems within the team. Be a great teammate to your coach and players. Know how to make your coaches job easier and he will enjoy working with you and for you. Learn what coaches are looking for and what makes you a great teammate. Be a player that others love to play with.
DON'T BE AVERAGE
It is easy to be pretty good or that average player on the court. In order to be that special player, it will take knowledge and hard work that SCMG can provide for you. Be one of those unique, special players that really stands out above the rest.
BE POSITIVE AND LOVE THE GAME
Our goal at SCMG is to develop your love for the game and prepare you for the setbacks that distract many athletes today. Learn to be the player that moves to the next play rather than carrying the one before. "You're only as good as your next
WHAT WILL SCMG DO FOR MY CAREER?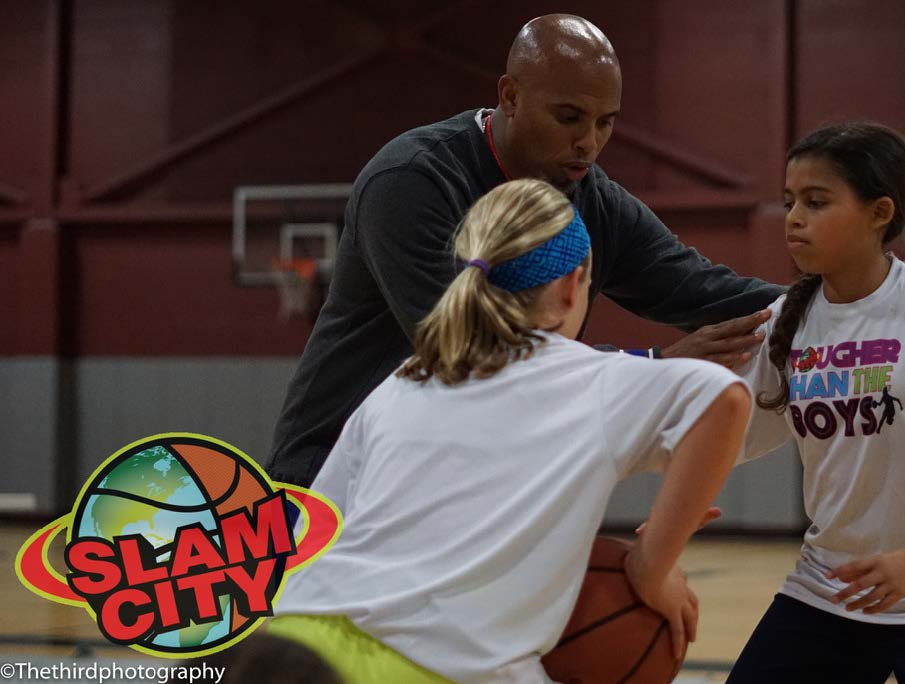 If you are looking for a thorough program that will cover every aspect of the game, SCMG is for you.
With demanding schedules and practice regulations, many coaches find it extremely difficult to cover every aspect of the game. SCMG will provide the detail that you desire and need to be a great player. You will have a difficult time finding a program anywhere that will teach the game the way that we do.
LISTEN, WATCH, AND DO.
You will have an opportunity to hear, watch, and do the different skills that will be taught during your time in our program.
1 CLASSROOM INSTRUCTION
Classroom sessions will be a part of what you will receive when you participate in one of our programs.
During these sessions you will be taught principles, habits, and techniques that will assist in your goal of becoming the complete player
2 VIDEO
Seeing video of yourself or others will allow for a full understanding of why things should or shouldn't be done a particular way.
3 COURT TIME
Getting on the court and putting drill work to use is important to getting to where you want to go.
SCMG will give you that time and reinforce the skills that have been taught. Competitive, challenging, and creative games
will provide a great opportunity for you to test your skills.
4 PHILOSOPHY
You are not just a number when you participate in our programs. Our staff will take the time to get to know you
and really invest in your development. Our program is not a program that advertises big and produces little.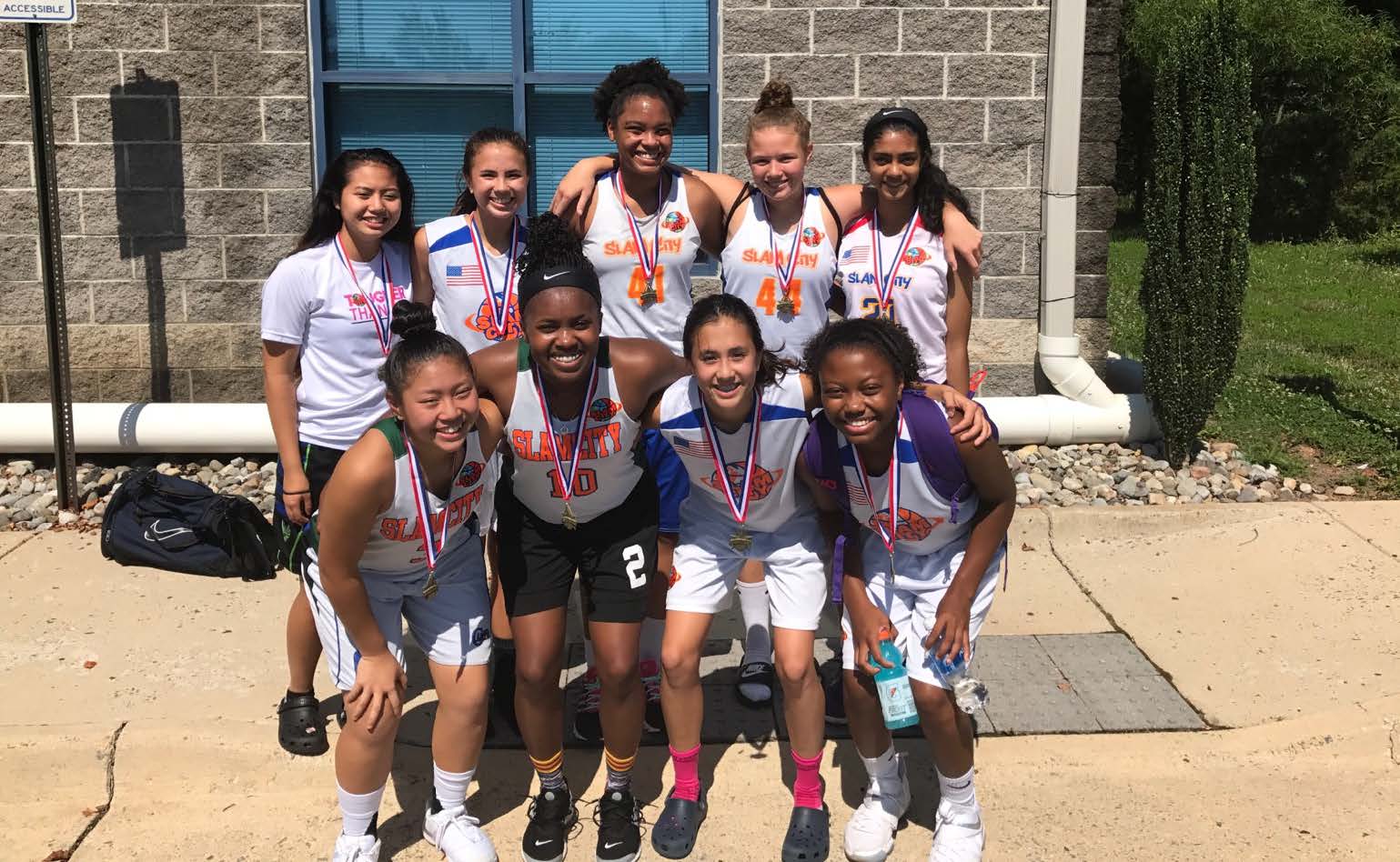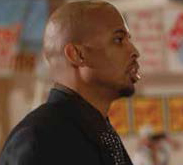 Coach Walter Webb
coaching the National Championship game in 2007 at Dayton, Tennessee
DISCLAIMER
We provide advice to student-athletes from elementary through college. For the college students trying to decide to go pro, we provide advice only. We do not act as agents in these matters. We only act as sound, non-biased, experienced advice for those who may not know what decisions to make or who to trust. Our goal is to provide a complete support system for the families and athletes within Slam City. The schools they decide to attend, the agents they choose to work with, and the off-season training programs they choose to participate in are their decisions. We simply strive to provide support when they have questions.