We provide the blueprint for becoming a complete player
SCMG will provide athletes with the opportunity to develop in an intense, competitive environment. Our programs are constructed with the intent of making players play intelligent basketball, train efficiently and with purpose, to be an extension of the coach on the court, and to lead on and off of the court in every aspect of life.
JR. NBA FLAGSHIP NETWORK PROGRAM
Slam City is one of only 15 programs recognized nationally as a Jr. NBA Flagship Network program.
EXPERIENCED COACHES
Coach Webb has coached for over 22 years, and has been committed to developing players ,both male and female, during his entire career. His teaching and experience also comes from 7 National Private School & Prep School National Championships, National Christian Coach Of the Year Award Presented by NACA.
ANY PLAYER, ANY POSITION, ANY LEVEL
If you are willing to work and expand your abilities, SCMG IS for you. SCMG will provide the tools and blueprint needed for every player to reach their potential. Players with a high basketball IQ who know how to lead and train at a high level are a valuable asset to their team and coaches.
LEARN TO PLAY INTELLIGENT, EFFICIENT BASKETBALL
The "little things" will be emphasized throughout your experience in SCMG programs. At SCMG, you will know how to do the little things that will help you make the team or get noticed by that college coach sitting in the gym.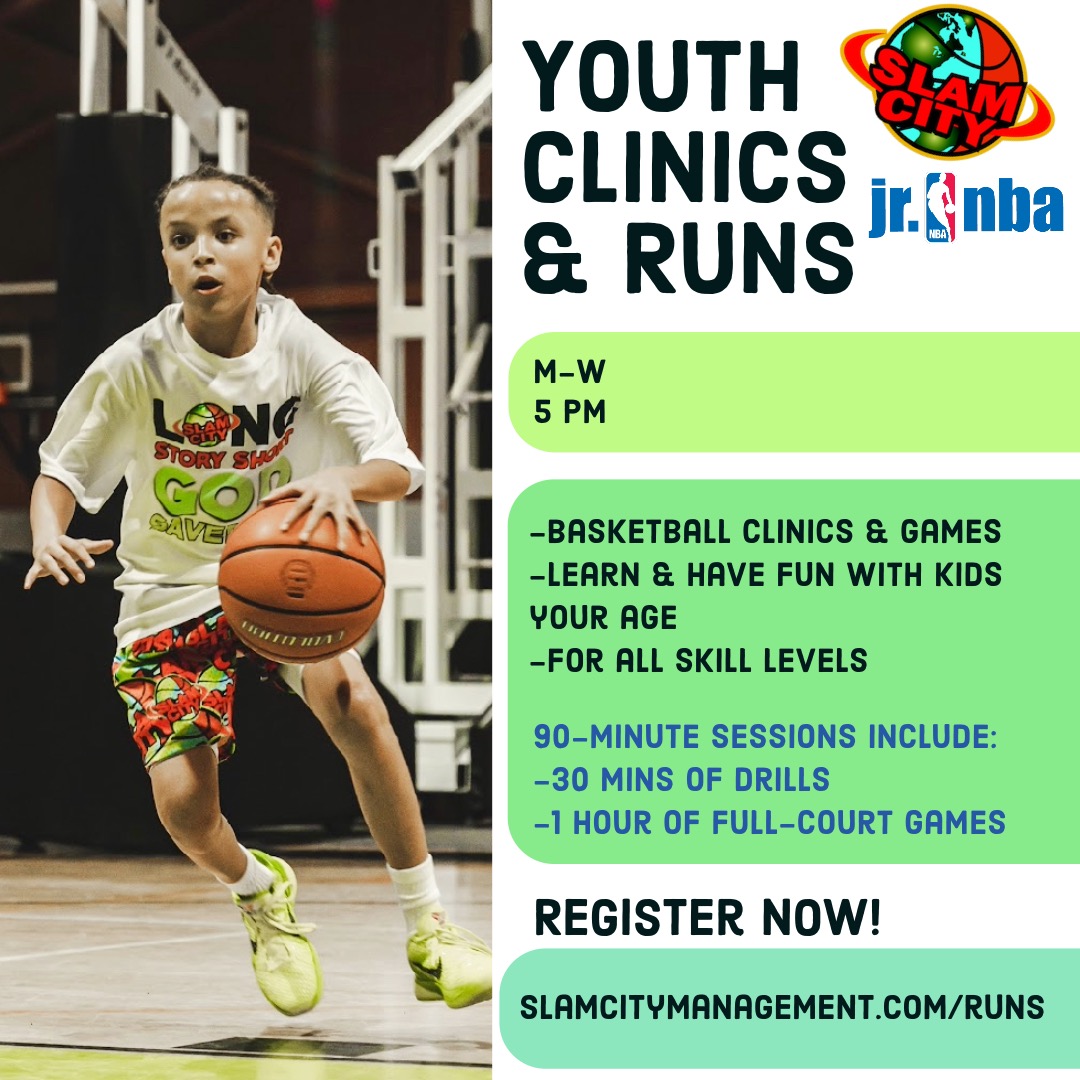 Mon / Tues / Wed classes
Mondays 5-9pm
Tuesdays 5-7:30 pm
Wednesdays 5-9pm
Register Now